Super Galaxy Ranger Luna 64
Super Galaxy Ranger Luna 1.2.0 Released!
---
Super Galaxy Ranger Luna 1.2.0 for Windows released!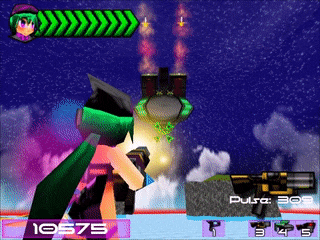 Bug and Gameplay Fixes
This update was focused on improving Luna's aim, and difficulty with the game. I have made some changes to the rotations and positions of the aiming reticle and model rotation. This should help you land more accurate shots.
* Fixed bug which would cause bullets to sometimes collide with Luna's mesh.
* Improvements to aim reticle, luna's shots line up better.
* Decreased generic enemy accuracy (Bosses not included).
* Increased firepower of Luna's Mech.
Keep your feedback coming! Hope you enjoy the Game!
PS: While this game follows a pay what you want model, if you enjoy this game please consider purchasing this game to support future Super Galaxy Ranger Luna releases.
Download:
Get Super Galaxy Ranger Luna 64